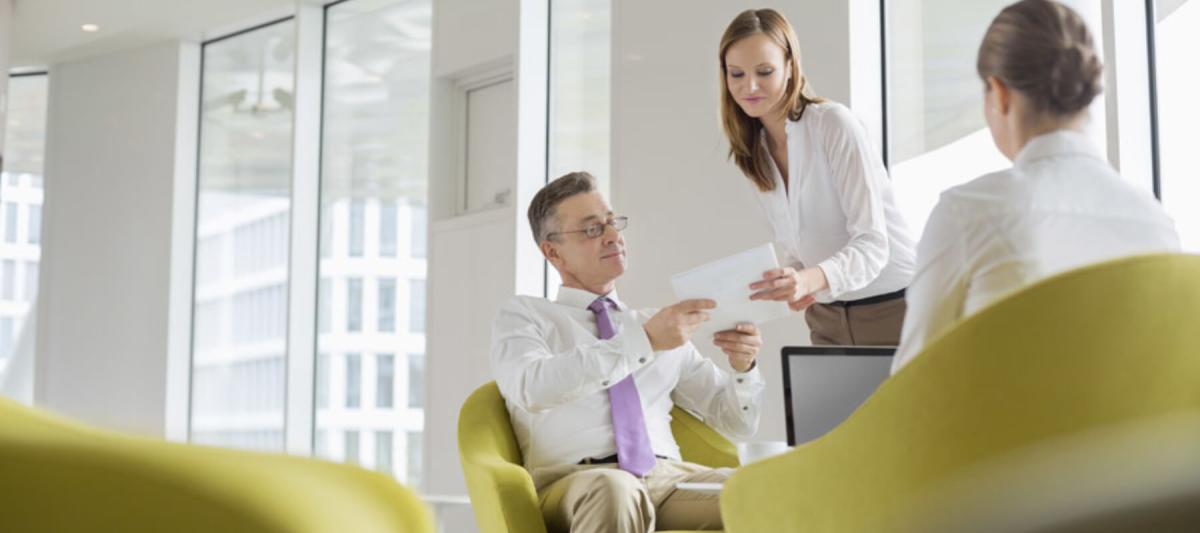 What is Managed Print Service?
The Managed Print Services Association (MPSA), a global organization comprised of managed print customers and managed print providers define Managed Print Services as, "The active management and optimization of document output devices and related business processes."
Office Print Statistics
If you haven't heard, print is spendy, and it's one of the key areas of an organization that gets overlooked. Here are some facts to consider about print.
Organizations, on average, spend up to 3% of their annual revenues on copy and print-related costs.
90% of all organizations do not know what they are spending on internal desktop and network printing.
Print cartridges and related supplies represent 40%-60% of most office supply budgets.
Printer volumes are increasing. Up 9% in Black & White, Up 19% in color, and Up 11% overall, annually.
Output fleets are overlooked & undermanaged representing a goldmine of savings (10%-30% per year) via implementing a printer output strategy.
HP raised its ink and toner cartridge prices by 10% nationwide at the start of 2009 and Brother, Lexmark, Samsung, Xerox, and Okidata followed suit.
17% of everything that is printed is considered waste.
Additionally, 15% of what is printed is never picked up.
(Sources taken from organizations such as InfoTrends, Buyers Laboratory, Inc., Supplies Network, The Gartner Group, and Lexmark)
How can we help?
You cannot manage what you cannot measure. For most organizations, office printing is commonly still an unmanaged expense. Printers are purchased as needed without considering the total cost of ownership. Toner cartridges are ordered and stocked in supply closets, tying up operational capital. Valuable IT staff spend (waste) time chasing printer issues instead of focusing on more important projects. Office printing is an infrastructure just as important as facilities, telecommunications, and IT networks, yet it is often overlooked, and very rarely structured.
A Managed Print Services (MPS) program is a defined and proven business strategy designed to help manage the volume of documents flowing through your organization, and minimize the costs associated with printing, sharing, and updating these documents.
Our MPS is Customized for You
Rothwell helps alleviate the printer burden so you can focus on what you do best – your business. We provide control over the cost of printing, allowing you to make more informed, better business decisions. Service components of our MPS program include, but are not limited to:
Proactive monitoring of your entire document output environment.
Automatic, just-in-time supply replenishment ensures the correct toner is delivered to the correct location every time. This eliminates the need to manually place orders and alleviates overstocked supply closets and obsolete supply items.
Onsite service and repair of malfunctioning printers keep your employees productive and extend the life of your technology.
Quarterly consultations ensure your organization is printing optimally to the most cost-efficient devices.
How Do managed print services benefit you?
From top to bottom, everyone in your organization will benefit from managed print. How? Let's cover the basics:
The CEO Will Be Happy
The CFO Will Be Happy
Current printer assets can be maintained without adding unnecessary capital expenses, reducing the IT infrastructure budget.
Printing costs are accurately measured and attributed.
Printing assets are fully inventoried.
Multiple vendors for printer supplies, service, and hardware can be consolidated into one vendor, reducing payables cost.
The IT Manager Will Be Happy
All printing devices will be identified in minutes.
Maintenance and supply issues will be identified and resolved proactively.
Printer-related questions can be resolved through our helpdesk, reducing internal helpdesk calls.
Printer fleet management headaches will disappear, allowing the IT department to focus on core business initiatives.
The Purchasing Manager Will Be Happy
Hardware usage can be quickly assessed.
Future hardware purchases can be based on actual usage trends and needs.
Your Employees Will Be Happy
Automatic shipment of supplies ensures printers always have toner.
Proactive service response reduces downtime.
To learn more about how you can benefit by implementing Managed Print Services from Rothwell Document Solutions in your office, please contact us today!