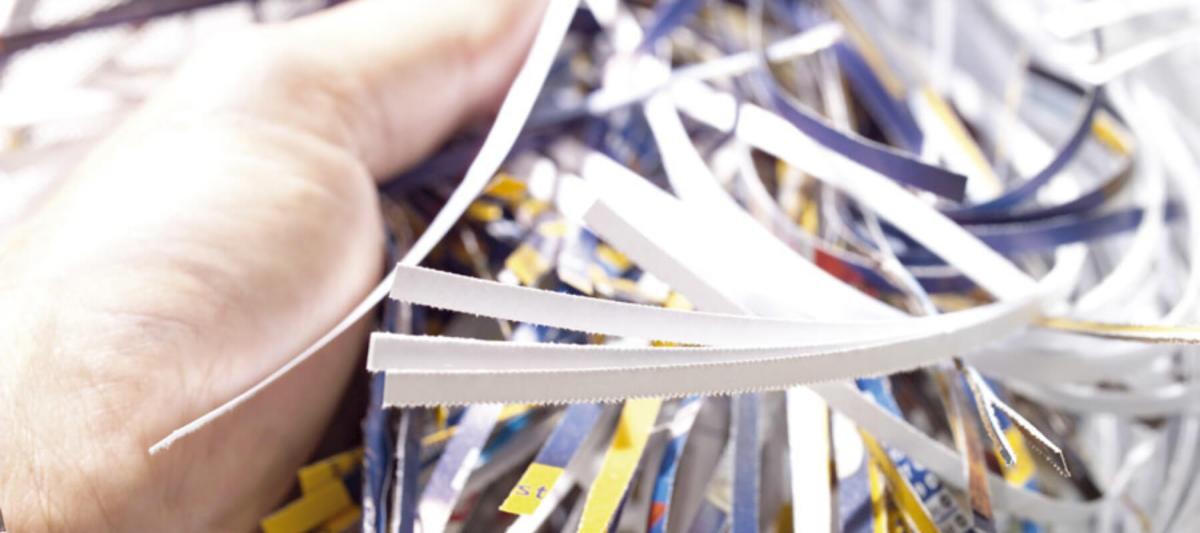 Finishing systems from Rothwell Document Solutions will equip your office with the latest finishing products, such as MBM shredders and folding machines. Improve efficiency and upgrade your printing document capabilities even more.
Ensuring confidentiality in the workplace is crucial, and shredders from MBM will allow you to take document security to the next level. It is not enough to just dispose of important client records or sensitive business forms - instead use a shredder to feel at peace knowing that they were destroyed in the safest manner possible.
We also offer numerous other office tools such as folding machines and mailing products from MBM that can help you improve your mailroom. We want to make sure that your business gets more out of each project while boosting productivity and cutting down on costs.
Check out a couple of our advanced finishing systems below:
Shredders
The F.B.I. estimates that U.S. businesses lose tens of billions of dollars every year due to theft of company data. All the electronic security measures in the world are useless if you're throwing out confidential hard copies and paper documents. You can't necessarily trust outside shredding services to dispose of confidential data and they may not be cost effective. By outsourcing your company's document disposal, you effectively relinquish control of the program.
The surest and most economical way to protect your company from data or identity theft is to shred sensitive documents in-house, at the source–with the power of an MBM Destroyit Business Shredder.
Manufactured in Germany, MBM shredders have set the industry standards for more than 50 years. The cutting shafts are constructed of hardened steel and covered by a lifetime warranty. In addition to their innovative, functional design, the exclusive SPS safety features put them among the safest shredders in the world.
Folding Machines
MBM tabletop folders offer the perfect combination of speed, precision, and ease of use, making them ideally suited for small offices, churches, schools, and corporate environments. Automatic programmable models store fold programs in memory and can be easily set up at the touch of a button.
Reduce time and effort when putting the finishing touches on your documents with one of our top-of-the-line finishing products. Contact us today to learn more!