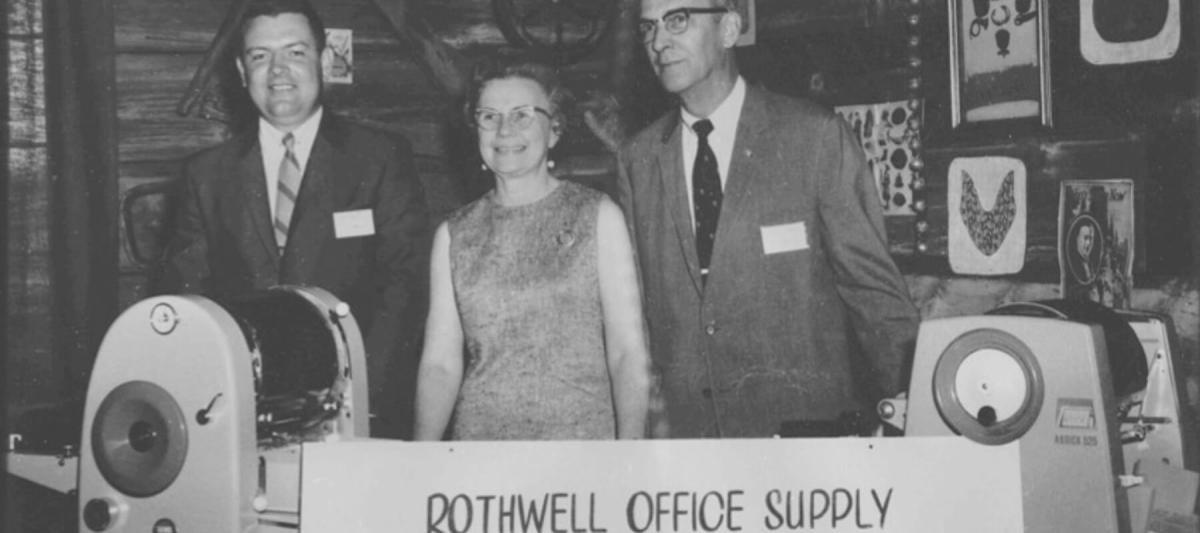 When John P. Rothwell, Sr. returned from serving in World War II, he went to work for Remington Rand Typewriter Company, based out of Philadelphia. In 1947, after a few years of selling and servicing typewriters, John had a vision. His idea was to locally service the West Chester and surrounding communities by providing office machines and service to local business people. Back then, typewriters and adding machines were offered. He established Rothwell Office Supply and set up a shop in his West Chester home. It did not take long for John Rothwell's reputation for quality, dependability, and service to catch on, and his customers respected the way Rothwell provided service with a personal touch.
Today, office equipment products have changed. The way these products are sold has also changed. There are inexperienced and unknowledgeable salespeople taking orders, turning over, and moving on to other opportunities. There are large companies that cannot react quickly to customers' individual needs with often inaccurate invoicing. There are large manufacturers that care only about numbers and metrics and don't understand the importance of caring about the customer.
While the products at Rothwell have certainly changed, the tradition of service, quality, and dependability has not. For more than 75 years and three generations of continuous service, we are proud to carry on that tradition.